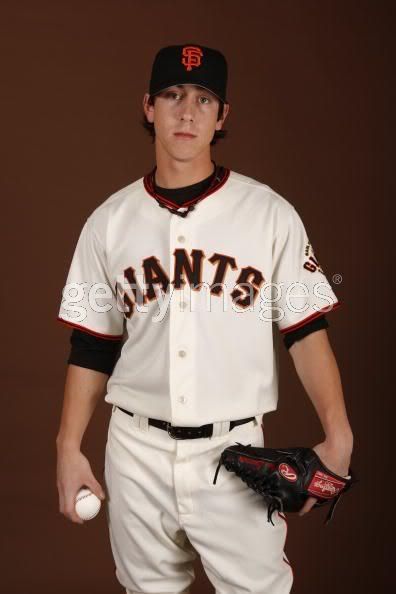 I'm Gwumpy! I's was up past my bedtimes wast night and you dinint even read a stowy wid me! And befow dat the Mets
dinint pway nice wit me!


Fiwst I putted 2 guys on da bases acuz mommy said to pway nice so I was just shaywin. Den
Moley man
hitted da bawl too hard. Him's not nice. I mad at hims. Waiter in da game
paydwo cewano
hitted the ball too! Hims not my fwend.

I can haz baseballs back now? I sowwy mista Bochy. I dinnint mean to wose da game. My awm fewt ok an everything. I just counint get a withim going. I dinint have any juice in my awm. OOOh! I can has some juice? Pweese? I wikes juice.
Coach says I gunna bwossom into beautful butterfwy. I wanna fwow the bawl some mower. You wanna pway? Tomowwow? Okay. It's night night time.
Tomowwow mownin I'm gowin to watch Cinderella then pway bawl!!
Night night.